| | |
| --- | --- |
| Posted by Professor G on January 2, 2013 at 7:40 AM | |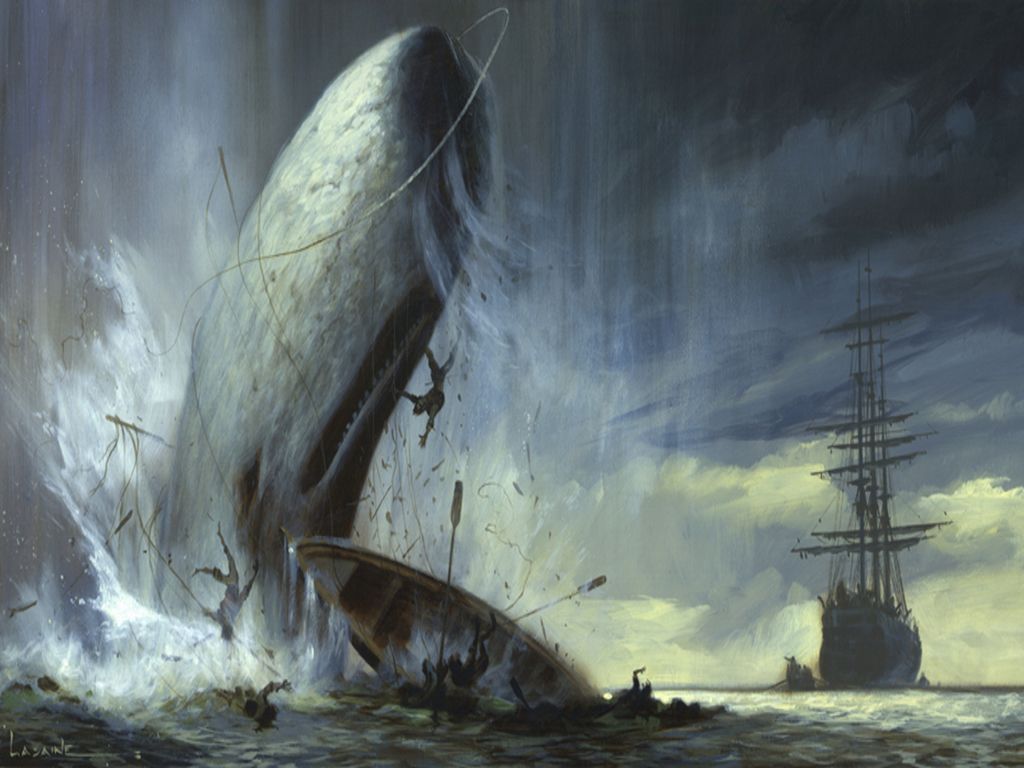 One of the most celebrated American novels of all time - Moby-Dick; or, The Whale is often discussed but not often read. However the people at The Big Read have created a wonderful solution to this problem!
Available in serialized form, famous authors and celebrities will each take one chapter and read it aloud; these chapters will then be published and available for downloading at the rate of one per day. All completely free!
"I try all things, I achieve what I can."

Having multiple readers has lent a unique property to the novel; each reader brings their voice, their passion, their professionalism and their character to each chapter.

Included among the guest readers are: David Cameron (Ch. 30), Stephen Fry (Ch. 10), Fiona Shaw (Ch. 25), David Attenborough (Ch. 105), Tilda Swinton (Ch. 1), John Waters (Ch. 95) and many more! 

A great way to make literature accessible and enjoyable for all!
Listen to a sample extract from the project, Chapter 58: Brit as read by Benedict Cumberbatch.

From Wikipedia:
"Moby-Dick; or, The Whale is a novel by Herman Melville, first published in 1851. It is considered to be one of the Great American Novels and a treasure of world literature. The story tells the adventures of wandering sailor Ishmael, and his voyage on the whaleship Pequod, commanded by Captain Ahab. Ishmael soon learns that Ahab has one purpose on this voyage: to seek out Moby Dick, a ferocious, enigmatic white sperm whale. In a previous encounter, the whale destroyed Ahab's boat and bit off his leg, which now drives Ahab to take revenge."
Free copies text copies of Moby-Dick are available in the Library @ EnglishCaddy.