Soon it will be back to school and back to books!  Here is a list of 10 things you should know that will make your life much easier.
1)  Need more room for beer (or soda bottles lol). use a binder clip to stack your beer higher.
2) Need coffee to wake up for class, but don't have a coffee machine?  Here are 2 ways to make coffee without one.
Take an empty paper or plastic cup.  Cut out the bottom,  Insert a coffee filter, fold over the edge and fix it with an elastic band.  Then, put in your ground coffee and pour hot water over it.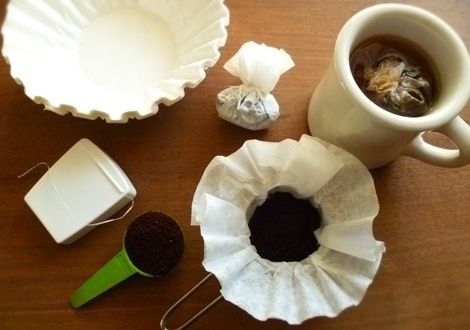 Or, Take a coffee filter, fill with your ground coffee, close like a purse, tie off with dental floss. Then immerse in hot water like a tea bag, and voilà, fresh coffee!
3) Can't hear your smart phone?  Put your smart phone into a glass (empty of course) and you'll hear it much better.  Or take a toilet paper roll, cut a slot for your phone and presto;  instant diy speakers!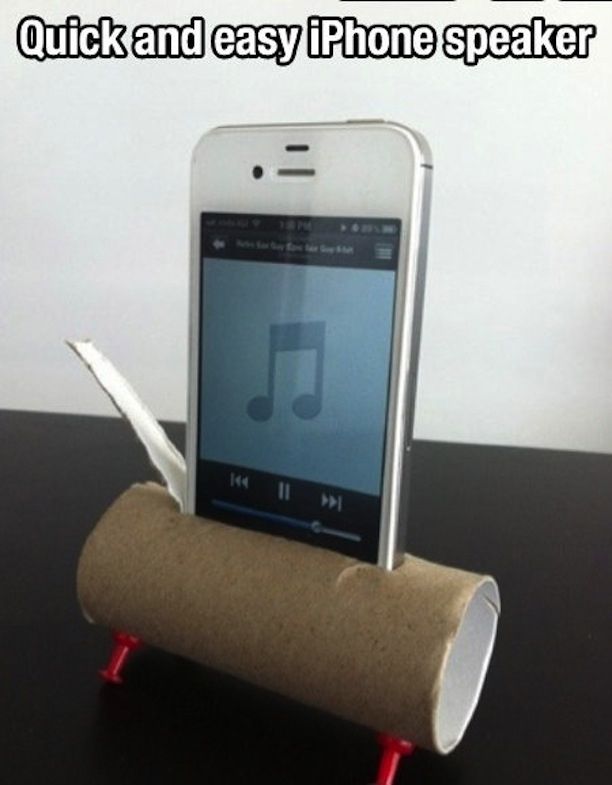 4)  When you give a presentation in class, plan in advance to have a friend/classmate ask you a question that you already know the answer to.  It's not cheating, and you'll look smarter.
5) Too many potato chips in your keyboard.  Clean them out easily with a sticky note!
6) Are your hands tired from typing your English papers?  Use 2 sponges as wrist supports.  You can even cover them in fabric if you want them to be pretty.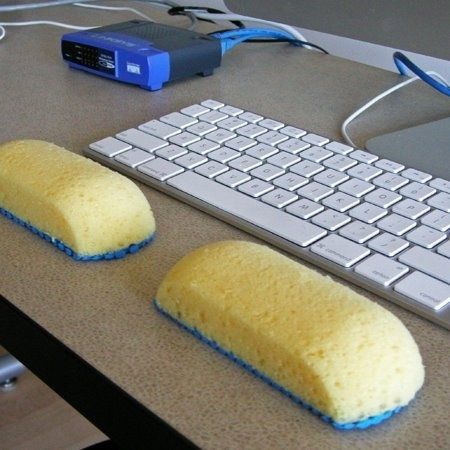 7) Do you need a stronger WiFi signal?  Use this beer can trick to improve your reception.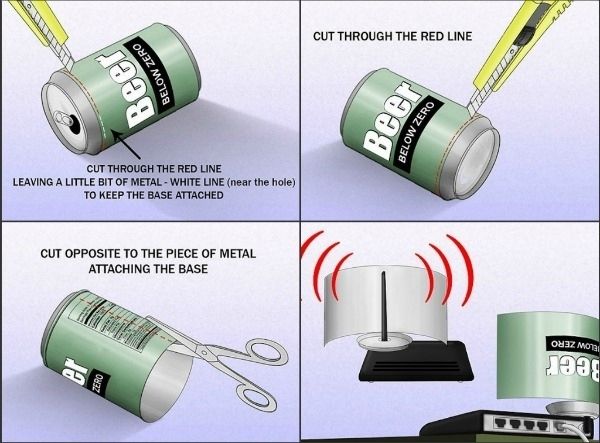 8. Organize your cables by clipping binder clips to your desk or table.
9) And these 2 great microwave tips!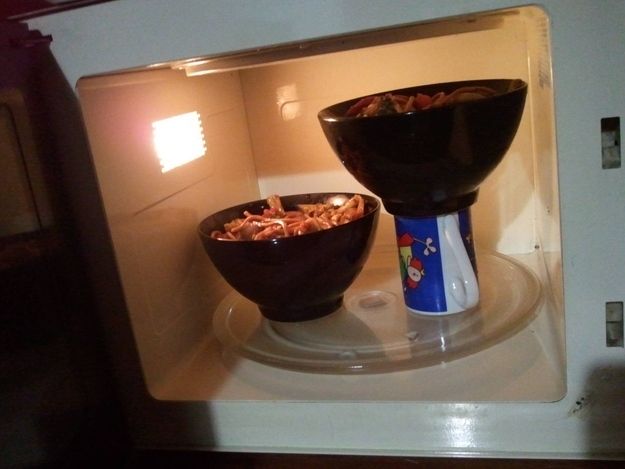 Make more room in your microwave by using a coffee cup!
There you go!  Some simple life hacks that every student should know!
If you have any other ideas, don't hesitate to share them in the comment section below!